William Simonson, PharmD, BCGP, FASCP
Oregon State University, OR, USA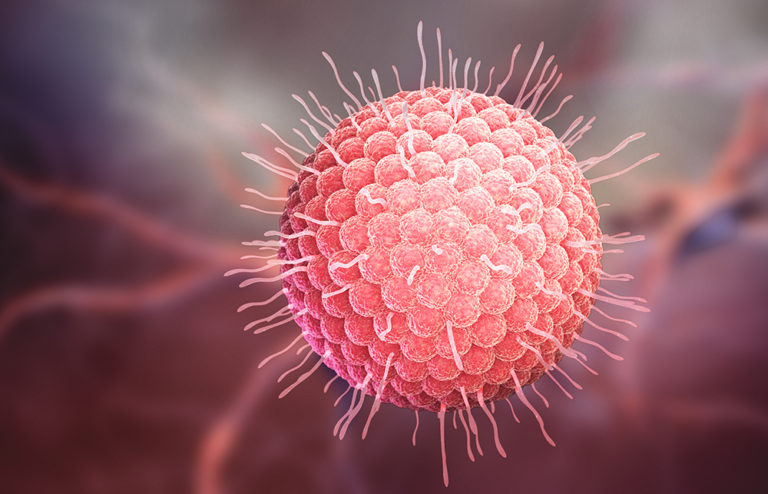 Shingles is a very common condition in older adults with an estimated 1 million cases occurring in the U.S. each year. One in three Americans will develop shingles in their lifetime and the risk in-creases to one in two adults aged 85 and older.
This column will present a brief review of shingles and will discuss a new, more effective, shingles vaccine recently approved for use in the United States.
The varicella zoster virus (VZV) is the cause of chicken pox which, while very uncomfortable for the sufferer, is considered to be a relatively benign infection in persons with functioning immune systems. The classic symptom of chickenpox is a rash that turns into itchy, fluid-filled blisters that eventually turn into scabs. The rash may first show up on the face, chest, and back then spread to the rest of the body, including inside the mouth, eyelids, or genital area. It usually takes about one week for all the blisters to become scabs. Other typical symptoms that may begin to appear 1–2 days before rash include fever, tiredness, loss of appetite and headache. Chil-drenusuallymiss5to6daysof school or childcare due to chickenpox.1
After the initial infection resolves VZV remains dormant in the nervous system, typically for many decades. At some point the virus can reactivate. The resultant condition is called shingles. Shingles usually begins with unusual sensations, called paresthesia, such as itching, burning, or tingling. Some people develop a fever, a gen-eralized feeling of being unwell, or a headache. Within one to two days, a rash of blisters develops. When the virus reactivates, it affects the area of the body along the nerve where it had been residing. This area is a called a dermatome and the rash usually appears in a band or belt-like pattern. The term "shingles" comes from a Latin word, "cingulum", which means belt or girdle.
The trunk (chest, upper, or lower back) is usually affected by the rash but it may also occur on the face and a rash appearing near the eye can permanently affect vision.
Shingles can affect people of all ages. It is particularly common in adults over age 50 years. It is also more common in individuals of all ages with conditions that weaken the immune system.2
Shingles rash is itchy and painful, often described as burning, shooting or stabbing. Pain may begin several days before the rash. Pain is limited to the skin affected by the rash, but it can be severe enough to interfere with daily activities and sleep.
Within three to four days, the shingles blisters can become open sores or "ulcers" which can sometimes become infected with bacteria. In individuals with a healthy immune system, the sores crust over and are no longer infectious by day 7 to 10, and the rash generally disappears within three to four weeks. Scarring and changes in skin color may persist long after shingles has resolved. It is not possible to catch shingles from another person. However, a person who has never had chicken pox or has not received the chickenpox vaccine, can develop chickenpox after direct (skin to skin) contact with a shingles blister or by inhaling the varicella-zoster virus in the air so proper precautions should be taken by these individuals.2
In most individuals, shingles runs its course without any lasting health problems. However, the condition can be associated with complications. Even after the rash resolves, nerve pain, referred to as post-herpetic neuralgia (PHN), which can range from minor to debilitating, can last from months to several years. Between 10 -18 % of shingles cases will develop PHN and pain symptoms may be more severe in older adults compared to younger individuals.3
The first preventative shingles vaccine "Zostavax" became avail-able in the US in 2006 and was received favorably. Since then more than 20 million Americans have received a Zostavax injection. Un-fortunately, Zostavax is only partially effective in preventing shingles, and this lack of efficacy is especially true in those of very advanced age. Zostavax offers 70% protection in those between 50 and 59 years of age but it is less than 20% effective in those 80 years and older. In addition, the effectiveness of Zostavax appears to last just five years.4 Yet, in spite of this less-than-desired efficacy there have been no official recommendations that persons receive repeat "booster" injections nor is this issue discussed in the Zostavax pre-scribing information but that question has most likely been rendered moot by a recent action of the US Food and Drug Administration (FDA).
In October 2017, the FDA approved a new shingles vaccine that appears to be considerably more effective than Zostavax. The new product, Shingrix, contains non-living viral glycoprotein E as well as an adjuvant which boosts the immune system's response to the vaccine making it more effective than Zostavax. This contrasts to Zostavax which contains living virus which gives it a slight chance of causing a chicken pox-like rash after the vaccine is administered. As a non-living product Shingrix can be given to those with immune deficiency which is not the case with Zostavax.
Soon after FDA approval, the U.S. Centers for Disease Control and Prevention's (CDC) Advisory Committee on Immunization Prac-tices (ACIP) voted that Shingrix is 1) recommended for healthy adults age 50 years and older to prevent shingles and related complications, 2) recommended for adults who have previously received Zostavax to prevent shingles and its complications and 3) the preferred vaccine for preventing shingles and related complications.4 These recommendations were accepted by the CDC.
The ACIP provides advice and guidance to the Director of the CDC regarding use of vaccines and related agents for effective control of vaccine-preventable diseases in the civilian population of the United States. Recommendations are reviewed by the CDC Direc-tor, and if adopted, are published as official CDC/HHS recommendations. The ACIP recommendations that have been adopted by the Director of the Centers for Disease Control and Prevention must be covered by applicable health plans.5 The full price for Shingrix is $280 but it is anticipated that insurers will pay for the vaccination with the possible exception of deductibles and/or co-pays, depending on the particular plan.6
Since more than 99% of Americans over age 40 have had chicken pox, even if they don't recall having the disease, it is recommended that everyone over age 50 receive Shingrix.
Compared to placebo, Shingrix effectively reduces the risk of de-veloping shingles by more than 97% in persons 50 years and older. Efficacy in those over age 80 was nearly 90% which is far more ef-fective than Zostavax. And, while Zostavax efficacy is minimal 5 years post-injection studies indicate that Shingrix efficacy is much longer-lasting.4
Shingrix has two notable down sides. The first is that two intramuscular doses are required from 2 to 6 months apart rather than Zostavax's single dose regimen. In an institutional setting where medication administration can be programmed into normal operations, scheduling and administration of two doses, two months apart would likely be less problematic than with persons living in-dependently who may require a reminder to receive the second dose or who may decide to forgo the second dose for a variety of reasons.
The other drawback is that, while studies show that Shingrix is safe, it is associated with a number of administration-related side effects. The preferred injection site is intramuscular in the deltoid region of the upper arm. Most people experienced a sore arm with mild or moderate pain after receiving a Shingrix vaccination and some also had redness and swelling at the site of injection. Some people felt tired, had muscle pain, a headache, shivering, fever, stomach pain, or nausea. Side effects were more common in younger adults (age 50–69). Symptoms resolved in about 2 to 3 days. Many of the side effects are minor but about 1 out of 6 people who received Shingrix experienced side effects that prevented them from doing regular activities. It remains to be seen whether these potential dis-comforts will influence people not to receive the vaccination or to forgo the second of the two-injection series if they experience unacceptable side effects after receiving their first injection.
Such side-effects can occur after either the first or second dose of Shingrix, or both doses. Over-the-counter pain medicine such as ibuprofen or acetaminophen may help control symptoms.4
Shingrix may be administered concomitantly with influenza vaccine with no interference in immune response of either vaccine. And, there is no maximum age of Shingrix administration since it has been shown to be efficacious in the very old. Shingrix can be administered to someone who has already received a Zostavax vac-cination but at least 8 weeks after the Zostavaz, however, there is no data supporting the intentional co-administration of both Zostavax and Shingrix. Shingrix may be administered after someone has had shingles to help prevent future occurrences of the disease but not until the shingles rash has resolved.4
As I point out repeatedly in this column the use of medications, including vaccines, always involves a risk v. benefit consideration. This is always a person-specific consideration but my analysis of the available information makes me lean heavily towards use of Shingrix vaccine in all persons age 50 years and older including those who have already received Zostavax and those who have already had a shingles infection.
References