William Simonson, PharmD, CGP, FASCP
Oregon State University, Corvallis, OR, USA
This month's column focuses on the serious, and often lethal, medication error involving methotrexate tablets mistakenly being administered once a day rather than once a week. As I will describe, it is a problem that is well-studied, well-understood and thoroughly documented by clinicians who have demonstrated that it can be prevented with the proper systems and safeguards in place. In spite of this, cases of methotrexate being given daily continue to be reported resulting in unnecessary and preventable suffering and death. If this column prevents even one such episode it will be time well spent.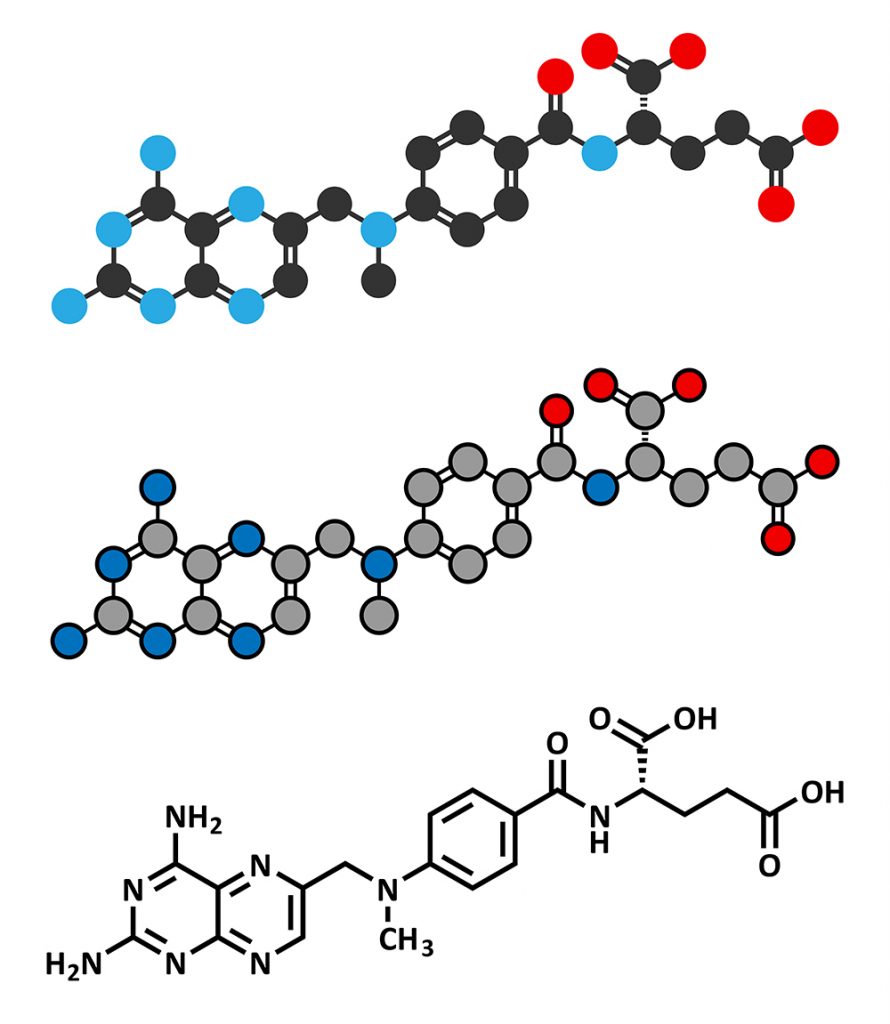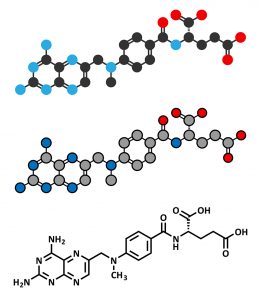 Methotrexate is one of the oldest FDA-approved medications indicated for the treatment of various cancers. It has been available for more than 60 years and is typically administered by a protocol that is specific for the type of cancer being treated. In addition to its use in cancer chemotherapy, methotrexate is now used for a variety of autoimmune inflammatory rheumatological disorders including psoriasis, systemic lupus erythematosus and rheumatoid arthritis. It has gained wide acceptance among patients and rheumatologists for these additional indications due to its efficacy and safety profile.1
When used to treat rheumatoid arthritis methotrexate is typically given once weekly at an initial dose between 7.5 and 10 mg per week1 and this is where the problem lies. Too often, methotrexate intended for once weekly administration is inadvertently and tragically taken on a daily basis. When methotrexate is administered once daily the major toxic effects are on rapidly proliferating tissues, most notably cells in the bone marrow that are involved in blood cell production. The cells lining the gastrointestinal tract, most notably the oral mucosa, are also commonly affected. Since the toxic effects of methotrexate on normal tissues are more of a function of duration of exposure to suprathreshold concentrations of drug rather than peak levels achieved1 it has been found that daily administration will typically cause severe depression of rapidly dividing cells often resulting in pancytopenia, septicemia and death. Ulceration's of the oral mucosa are usually the earliest signs of toxicity, but in some patients bone marrow depression coincides with or precedes the appearance of oral lesions.2 Complications of daily administration can be reversible if the problem is correctly diagnosed and the drug is stopped in a timely fashion, however, toxicity may occur after only as few as five consecutive days of methotrexate administration and by the time the problem is identified it may be too late for the patient to recover.
It appears that a contributing factor for the occurrence of this potentially lethal medication error is the fact that relatively few medications are given only once a week. Systems for prescribing medications, transcribing orders, and dispensing the product are more commonly configured for processing prescription orders to be given once daily. So, it is understandable, but not acceptable, that without adequate scrutiny, such misinterpretation can occur but at great expense to the unfortunate patients who are suffering from these errors.
Inadvertent daily administration of methotrexate appears to be an equal opportunity error, involving a number of different steps in the medication use process. This was highlighted by a 2004 publication that looked at all methotrexate-related adverse event reports submitted to the FDA between November 1997 and December 2001.3 The most common errors involved confusion about the once weekly dosage schedule (30%) and 22% involved other dosage errors. The researchers found that 37% of the errors were attributable to the prescriber, 20% to the patient, 19% to dispensing errors, and 17% to administration by a health care professional. The methotrexate errors identified in this study resulted in 25 deaths and 45 other serious outcomes, however, since the vast majority of medication errors do not get reported these errors likely represented only a fraction of the actual number of errors that occurred during that period of time. More light is shed on this error by the Institute for Safe Medications Practices (ISMP) which has long reported that many of the toxicities associated with methotrexate errors occur during transitions of care.4
More recently, other researchers reported five additional cases of severe pancytopenia after the use of methotrexate including one death.1 The authors stress an urgent need to increase awareness of this problem in primary care physicians, patients, and pharmacists in order to improve informed prescribing, dispensing, and monitoring of methotrexate to prevent such tragic mishaps in the future. Additional reports of injury and deaths due to methotrexate errors continued to be published along with recommendations on how to prevent this tragedy yet, the errors continued.
In 2012 Zarowitz and colleagues published the results of a corporate-wide initiative conducted by a large long-term care pharmacy provider to address methotrexate errors.5 They studied the impact of modifying the dispensing system and medication use processes that forced a mandatory second clinical review of all methotrexate orders during the pharmacist verification process, before dispensing. In follow-up it was found that the system completely eradicated sentinel events involving methotrexate errors.
Studies have demonstrated that the use of the proper systems accompanied by appropriate scrutiny can effectively prevent methotrexate errors. Methotrexate is listed by ISMP as a "high alert medication" which is defined as a medication that bears a heightened risk of causing significant patient harm when used in error and the consequences of an error are clearly more devastating to patients.6 Computer systems can be programmed to trigger a "hard stop" when there is an attempt to enter an erroneous methotrexate order into a system. This error is entirely preventable, well-documented and it should not occur yet, it does, resulting in unnecessary morbidity and mortality.
A number of steps can be taken to help prevent this error and they may differ depending on your practice environment. These could include but are not limited to the following. If you have a formal pharmacy and therapeutics (P&T) committee it could play a role by developing specific policies and procedures specifying clinical guidelines or ordering protocols that could prevent methotrexate errors. If you are served by a long-term care pharmacy provider and consultant pharmacist consider asking them whether their ordering system has appropriate built-in safeguards including hard stops that could prevent methotrexate errors. Also, see if they would be willing to present an inservice presentation on the proper use of methotrexate. If you have a colleague responsible for risk management or if you have a formal risk management committee consider bringing up the issue of methotrexate errors in order to proactively develop processes to prevent this type of accident rather than respond to a tragedy. Of course let's not forget patient education through face-to-face counseling and supplemental written information. And, if you happen see a situation where methotrexate has been ordered to be administered more frequently than once a week please intervene immediately.
References
Singh YP, Aggarwal A, Misra R, et al. Low-dose methotrexate-induced pancytopenia.
Clin Rheumatol. 2007;26:84e87.
AHFS Drug Information. 10:00 Antineoplastic Agents. Bethesda, MD: American
Society of Health Systems Pharmacists; 2015.
Moore TJ, Walsh CS, Cohen MR. Reported medication errors associated with
methotrexate. Am J Health Syst Pharm. 2004;61:1380e1384.
O'Donnell J, Vogenberg FR. Transitions of care: pitfalls and recommendations.
P T. 2012;37:683e686.
Zarowitz BJ, Erwin WG, Ferris M, et al. Methotrexate safety improvement in
nursing home residents. J Am Med Dir Assoc. 2012;13:69e74.
Institute for Safe Medicine Practices High Alert Medications. Available at: https://www.ismp.org/tools/highalertmedicationLists.asp; Accessed 02.04.15.
© 2015. Licensed under the Creative Commons http://www.gnjournal.com/article/S0197-4572(15)00155-X/abstract.