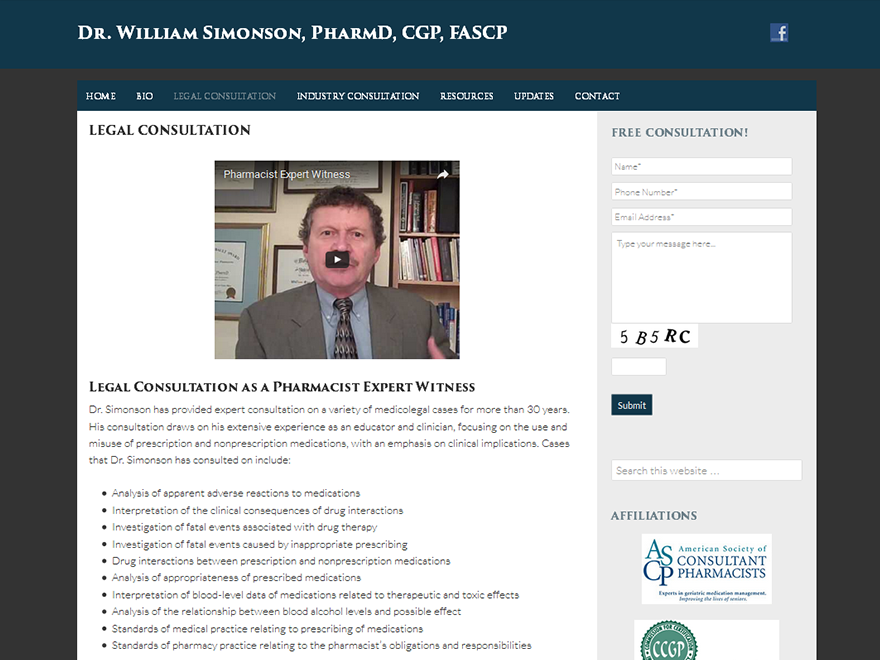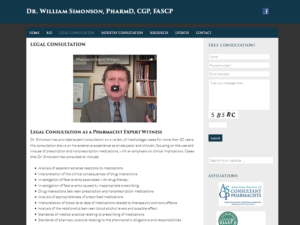 Consultant pharmacist and senior care drug therapy specialist William Simonson, PharmD announces the launch of his new, updated website at www.williamsimonson.com. The site features streamlined links to his publications, as well as information about his services and his contact information.
"I think the new website will make it easier for interested parties to access my recent publications and learn about the services that I offer. The site is clean, modern and easy to access through the web on all types of devices, including smart phones."
Dr. Simonson can be contacted at wsimonsonpharmd@gmail.com or by telephone at 757-238-7707.